The SF State Composition Studio envisions a world of art without boundaries or borders. We recognize that music—whether intended for a game, the screen, or the concert hall—has the same basis in invention and creativity.
A successful composer must not only develop skills in theory and musicianship but must cultivate a fertile creative soil through a broad liberal arts education. Our rigorous music curriculum paired with the university's general education program and rich cross-disciplinary, collaborative opportunities makes the composition program at SF State a uniquely powerful educational resource.
Prepare for your future with a curriculum that is geared toward the state of the art and explore new and exciting career opportunities available to the 21st century musician. You will get an opportunity to build your portfolio and demo reels with expert mentors, world-class performers and the latest in recording technology. The School also offer chances to collaborate across campus with student filmmakers, game designers, performers, engineers, poets, dancers and animators.
About Game Scoring
We are proud to be one of the first universities in the nation to offer a Bachelor's degree with a focus in Scoring for Games. Positioned in the Bay Area, the heart of the video game industry, our program is designed to prepare you to take the next step into this growing industry. Our students learn what it takes to be a member of a game design team as they work on co-lab projects with game design students in the computer science department at SF State and the Games and Playable Media department at UC Santa Cruz.
Our award-winning faculty have years of experience working in the game industry and developing pioneering educational resources. Throughout the program our composers have the opportunity to not only develop their music but also learn cutting edge industry-standard software such as Logic Pro, Unity, Pro Tools, FMOD, Wwise and Abelton. Students who are enrolled in our Bachelor of Music program also receive additional benefits such as private lessons, portfolio reviews, internship opportunities and studio access.  
In the News
SF State News - Game on: School of Music maestros create soundtracks for interactive media
School of Music News - School of Music students collaborate with UC Santa Cruz to launch new game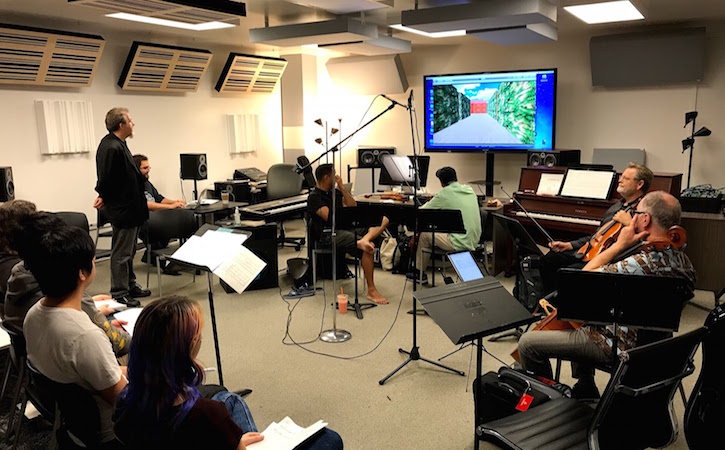 The Alexander String Quartet workshops pieces by game scoring students, under the direction of Steve Horowitz
Student Success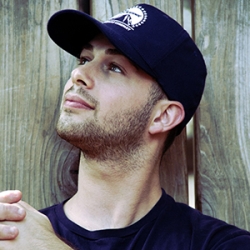 Max Serwitz
Re-Recording Mixer / Sound Designer
Wilmer Sound
Max says, "I heard about the Sound for Games class offered to State students. I really didn't know much about game audio before signing up, but Steve Horowitz's course provided me invaluable hands on experience and insight into the cutting edge of the gaming industry. By the time I had completed Sound for Games II and because we had worked so extensively in current industry standard software, I landed a job shortly after graduation!" Max has previously worked as a voice editor on expansion packs for The Sims 4 at Electronic Arts.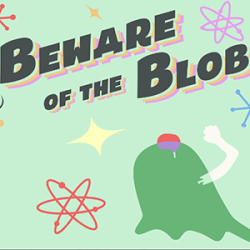 Beware of the Blob
Music and Sound by
Colin Ketcham and Simon Lace
School of Music students Colin Ketcham and Simon Lace have created the music, sound design, and adaptive implementation for a new 3-D puzzle game "Beware of the Blob".
"Beware of the Blob" was developed in conjunction with students from the UC Santa Cruz Games and Playable Media Masters Program and the State School of Music Game Audio Co-Lab (MUS 451). It features an adaptive soundtrack written and produced by Ketcham and Lace as part of their course work. The Esquivel/1960s style music changes to match the Blob's ever-changing game states. The soundtrack is also available for download in the Steam Store.
The Studio
Our composition, game and film scoring students have access to state of the art equipment and a contemporary studio space. The newly renovated Electronic Music Studio (aka Egret Studio) features Focal Twin6 monitors, Dynaudio 8.1 surround, the latest from Abelton, Logic, Max and Unity, a Moog Sub 37, a collection of Euro-rack modules and a vintage Serge synth as well as an 80 inch HD TV. All of this is housed in an acoustically treated space complete with red couch and shag carpet!

Your Mentors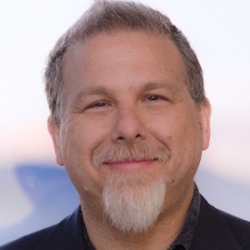 Steven Horowitz
Steven Horowitz is best known for his original score to the Academy Award nominated film Super Size Me. Active in the Bay Area as a composer, bass player and teacher. Steve is also a Grammy winning engineer and the Webby and Kid Screen Award winning audio director for Nickelodeon Digital where he has worked on hundreds of popular games. The artist behind twenty-six albums of original music, Horowitz has received performance underwriting and commissions from various groups such as Meet the Composer, the Lab SF, The Kitchen NYC, Amsterdam Fund for the Arts, Music at the Anthology (MATA, executive producer Phillip Glass), The Astoria Symphony, Flux String Quartet, and the Left Coast Chamber Ensemble. Steve received his B.F.A. from the California Institute of the Arts where he studied with Morton Subotnick, Mel Powell, and Michael Jon Fink.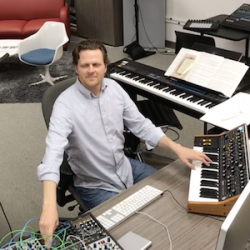 Benjamin Sabey
Benjamin Sabey's experimental electronic, chamber and orchestral music has been described by Gramophone as revealing, "a brilliant technique and a keen ear for sound, timbre and arc." Recent awards include two Barlow Commissions for the Mivos Quartet and the Neue Vocalsolisten Stuttgart as well as the Royaumont Prize of Domaine Forget in Paris. He has recently been a featured composer at the Ultraschall festival in Berlin and the SoundOn and NWEAMO festivals in San Diego. Sabey holds a Ph.D. from the UC San Diego where he studied primarily with Roger Reynolds. Email: sabey@sfsu.edu