The Voice and Opera programs at SF State welcome all students interested in finding their true voices and developing those talents to their fullest potentials. Our goal is to empower and inspire promising singers seeking to become performers and educators.
Voice students receive training in the fundamentals of singing and explore repertoire in art song, oratorio and opera that is supportive of their technical progress. Weekly studio classes not only provide performing experience, but also include master class with distinguished artists and workshops addressing the science and psychology of practicing and performing and exploring holistic, whole-body approaches to singing through kinesiology, the Alexander Technique and the like.
Performance opportunities are numerous within the School of Music and in the wider musically vibrant community in the Bay Area. Voice students are encouraged to audition for all vocal ensembles in the department: University Chorus, Chamber Chorus, Treble Singers and Schola Civilis. SF State Opera presents staged scenes or one-act operas each Fall term and a fully-staged opera with orchestra each Spring term. In addition to these ensemble experiences, solo opportunities are found in studio class, master classes, the 150 Concert Hour recitals, half and full solo recitals, work with chamber ensembles and choirs.
We Offer the Following Degrees
Bachelor of Arts with voice emphasis
Bachelor of Music in Education with voice emphasis
Bachelor of Music - voice
Master of Music - voice
Please contact Professor Brandes for assistance in clarifying the ideal degree.
Whatever the ultimate goal, we seek to empower each student with the necessary tools, skills and passion to meet their goals and discover/unlock their full potential.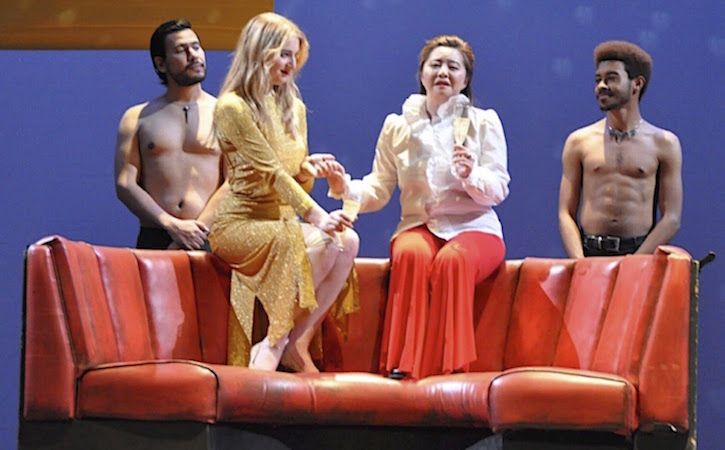 Recent Master Classes
Andrey Nemnzer, countertenor - Met National Council winner, MET, San Francisco Opera
Nicholas Phan, tenor - Houston Grand Opera, Glyndebourne Opera and all major symphony orchestras
Elizabeth Futral, soprano - MET, Lyric Opera of Chicago, Washington National Opera
Malcolm McKenzie, baritone - MET, Paris Opera (Bastille), Washington National Opera
Brian Thorsett, tenor - opera, oratorio and recital
Marie Plette, soprano - MET, Lyric Opera of Chicago, Seattle Opera
Alice Teyssier, soprano - opera singer in US and Europe, member of International Contemporary Ensemble
Lucy Shelton, soprano - new music goddess, all major symphony orchestras and conductors
Your Mentors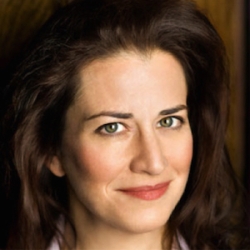 Christine Brandes
Christine Brandes is a soprano, associate professor of voice and opera. She is an active performer of both concert and operatic repertoire. Christine has sung principle roles in many of the most distinguished opera houses, and appeared as a soloist with the great orchestras and chamber ensembles in the US and Europe and with the many of the finest conductors of our time.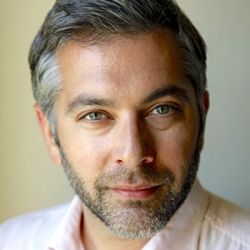 Nikolas Nackley
Nikolas Nackley is a baritone, lecture in voice and opera and director of Chamber Singers. Nikolas is a singer and educator in high demand in the Bay Area as soloist, choral conductor and teacher.
SF State Opera Productions
2017 - 2018
De Espana Vengo! Zarzuela Showcase (Fall 2017)
Ghostly One-Acts (Fall 2017)
Hamelette - Carlos Gonzalez (student composer)
Monkey's Paw - Lauren Tougas (student composer)
Savitri - Holst
La finta giardiniera - Mozart (Spring 2018)
2016 - 2017
When in Rome - Scenes of Lust, Power and Politics (Fall 2016)
L'Incoronazione di Poppea - Monteverdi
Giulio Cesare - Handel
La clemenza di Tito - Mozart
The Rape of Lucretia - Britten
Die Fledermaus - Strauss (Spring 2017)
Alcina - Handel (Spring 2017)
2015 - 2016
Wayward Sisters - Sorceress Scenes (Fall 2015)
Medea - Cherubini
Rinaldo and Amadigi - Handel
Armida - Gluck
Dido and Aeneas - Purcell
Alcina - Handel
2014 - 2015
To Hell and Back in 400 Years - A Composite Orfeo (Fall 2014)
Euridice - Perri
L'Orfeo - Monteverdi
Orpheus - Telemann
La descente d'Orphée aux enfers - Charpentier
Orfeo - Gluck
L'anima del Filosofo - Haydn
Orfee aux enfers - Offenbach
Les Malheurs d'Orphee - Milhaud
Orpheus - Ricky Ian Gordon
Calisto - Cavalli (Spring 2015)
2013 - 2014
Celebrating Britten (scenes) (Fall 2013)
The Turn of the Screw
The Rape of Lucretia
Albert Herring
Midsummer Night's Dream
Beatrice and Benedict - Berlioz (Spring 2014)
2012 - 2013
Figaro Scenes - Mozart (Fall 2012)
Dido and Aeneas - Purcell (Spring 2013)