Chamber Music
All applied performance majors including mixed instrumental and vocal as well as students from across the entire university population are encouraged to audition to participate in the intensive chamber music instructional program.
Credit is earned in bi-weekly intensive supervised study coaching and a weekly performance lab Friday Forum where performance practice, effective presentation, stage-fright and all related topics are explored. There are four chamber music recitals every semester in addition to participating in student composers' recitals. The Chamber Music Program also hosts visiting luminaries who offer public masterclasses in chamber music in conjunction with their appearances on the Morrison Artists Series.
Large Ensembles
The SF State Orchestra is comprised of about 45 musicians, including Music majors and others, as well as faculty, staff and community members who join together to perform four to six concerts on campus each year.
All members have demonstrated an outstanding level of musicianship and commitment. While offering members opportunities to expand their technical, intellectual and musical horizons, the orchestra performs standard repertoire and new music from student composers, readings for orchestration projects and the annual Concerto Competition Concert. Graduates of the SF State Orchestra perform all across the globe, and hold teaching positions or leading positions in their respective major areas of concentration throughout the United States.
The SF State Wind Ensemble is comprised of about 65 musicians, including students, faculty, staff and community members. Performances feature new compositions for wind band in addition to works from the core wind literature. The ensemble is dedicated to presenting an exciting variety of challenging repertoire from all musical periods, cultures and styles. The ensemble commissions new music, presents world premieres and collaborates with renowned guest artists. While offering performers opportunities to expand their technical, intellectual and musical horizons, the SF State Wind Ensemble intends to broaden performance and teaching skills by cultivating an interest in wind music as an integral part of the American music scene. Wind Ensemble alumni perform all across the globe and hold teaching positions or leadership roles in their respective major areas of concentration throughout the U.S.
Your Mentors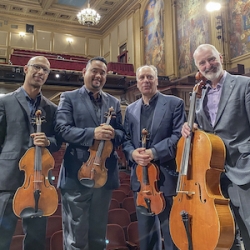 Alexander String Quartet
The Alexander String Quartet, violinists Zakarias Grafilo & Frederick Lifsitz, violist David Samuel and cellist Sandy Walsh-Wilson serve as Directors of the Instructional Program of the Morrison Chamber Music Center at SF State. Full-time lecturers in the School of Music, they also teach applied lessons to B.M., B.A., B.M.E. and M.M. students in the String Department. The School of Music also offers a M.M. specifically in Chamber Music Performance.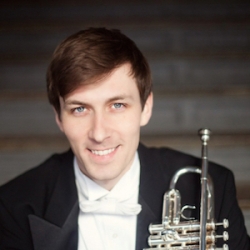 Brad Hogarth
Brad Hogarth is equally versed in the concert hall and classroom as a trumpeter, conductor and educator. As a trumpeter he regularly performs with the San Francisco Symphony, San Francisco Opera, San Francisco Contemporary Music Players and many more of the Bay Area's professional ensembles. A committed conductor and educator, he previously served as the Band and Full Orchestra Director and Chair of Instrumental Music of the Ruth Asawa San Francisco School of the Arts. San Francisco Conservatory of Music – M.M. & Eastman School of Music - B.M.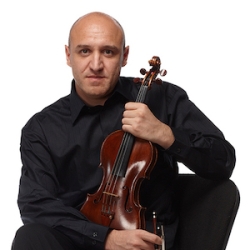 Jassen Todorov
Jassen Todorov has distinguished himself as one of the most prominent violinists of his generation. Dubbed "an outstanding violinist…a player to watch" by the British music journal The Strad, Mr. Todorov has given numerous performances throughout Europe, Asia, Australia, North America and South America, including New York's Weill Recital Hall and Amsterdam's Concertgebouw. With a repertoire including works from all styles and epochs, Mr. Todorov has recorded the complete sonatas of Bach, Beethoven, Brahms and Ysaye.