Ensembles
Numerous Jazz ensembles on campus include Afro-Cuban Ensemble, Jazz Combos and Vocal Jazz, among others. View additional descriptions for ensembles.
Your Mentors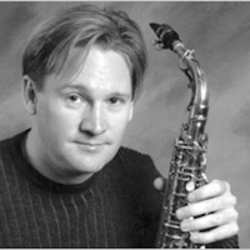 Andrew Speight
Andrew Speight is a clear-toned, hard driving alto sax player, one of the Bay Area's most lively and lyrical exponents of straight-ahead, joyous jazz. A native of Sydney, Australia, Speight came of age playing with American stars like Percy Heath, Nat Adderley and Benny Carter as they passed through town. His 1998 CD, Andrew Speight Quartet, won an Aria Award, the Australian version of a Grammy. Speight has been in the U.S. since the early 90's, leading jazz programs first at Michigan State University and now at San Francisco State. But most importantly, Speight has been blowing the doors off of every joint lucky enough to have him on the bandstand.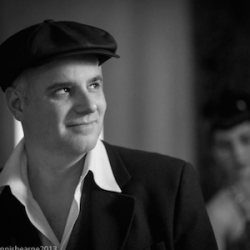 Michael Zisman
For the last 28 years, bassist Michael Zisman has been performing with jazz stars such as Harold Mabern, Cecil Payne, George Coleman, David "Fathead" Newman, Ernestine Anderson, James Williams, Eric Alexander, Dena DeRose and many others. Michael previously served as the Artistic and Education Director of the Stanford Jazz Workshop and Festival, and is the creator of "The Real Easy Book" as well as co-author of "Walking Bassics", all published by Sher Music. Michael has been an adjunct faculty at SF State teaching jazz courses since 2007.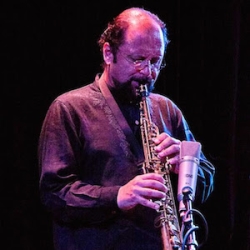 Hafez Modirzadeh
Hafez Modirzadeh (Ph.D., 1992) focuses on creative and cross-cultural music, as well as jazz and ethnomusicology. Both an NEA Jazz Fellow and Senior Fulbright Scholar, his Grammy-nominated work on saxophones can be heard on Pi Recordings, while his published research can be found in Black Music Research, Leonardo, Critical Studies in Improvisation and Popular Music Studies. Composition grants include the MAPfund and Copeland, while other faculty positions include BANFF (Canada) and the California Jazz Conservatory.