Your Mentors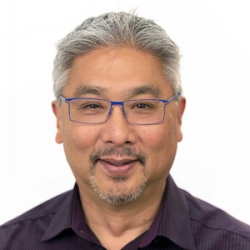 Dean Suzuki
Dean Suzuki, Ph.D., Historical Musicology, University of Southern California, Los Angeles. Doctoral Dissertation: "Minimal Music: Its Evolution...and Relation to the Visual Arts." Recent/forthcoming: "Minimalism in the Time-Based Arts: Dance, Film and Video" in The Ashgate Research Companion to Minimalist and Post-Minimalist Music, "Say It Out Loud, Again and Again: Minimalism in American Text-Sound Composition." Music essays and criticism for NewMusicBox.org, Progression, ao. Producer & Host, "Discreet Music," new music program on KPFA, 94.1 FM, Berkeley.
Focus: 20th Century Music, Minimal Music, Text-Sound Composition/Sound Poetry, Rock History/Experimental Rock, Modern Music and the Arts
Email: docdeano@comcast.net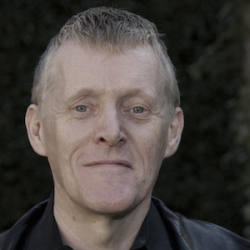 Paul Ellison
Paul Ellison's degrees come from Royal Academy of Music (DipRAM, LRAM ); London University (BMus); Queens' College, Cambridge (PGCE); San José State University (M.A., musicology); Cardiff University (Ph.D., musicology). He is the director of music at Church of the Advent, San Francisco; editor of "The Beethoven Journal;" former editor of "The Journal of the Association of Anglican Musicians" (2010-15) and was elected vice president in June 2016 and will serve a two-year term as president from 2017-19. His first monograph, "The Key to Beethoven: Connecting Tonality and Meaning in his Music," was published last year.
Focus: Musicology, Organ & Choral Performance, Gregorian chant
Email: ellison@sfsu.edu