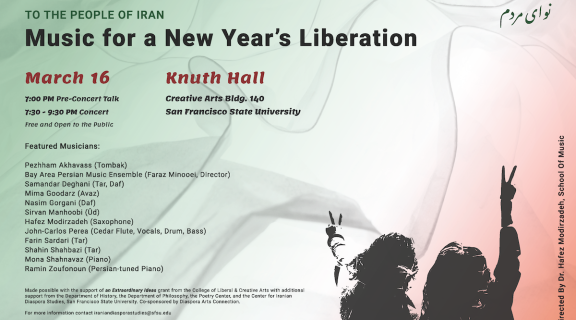 "Prelude to Persian New Year Concert"
Thursday, March 16, 2023
Event Time
07:30 p.m. - 09:00 p.m. PT
Overview
"Prelude to Persian New Year Concert"
School of Music guests, students, and faculty, celebrate Persian New Year with traditional and contemporary Iranian musical collaborations.
There will be a pre-concert talk facilitated by Persis Karim (Iranian Diaspora Studies) at 7:00 pm
Music will begin at 7:30 
Performances by Pezhham Akhavass (tom bak); Bay Area Persian Music Ensemble (Faraz Minooei, director); Samandar Deg Han i (tar, daf); Mimi Go Odarz (voice); Nasim Gorgani (daf); Sirvan Manhoobi (oud); Hafez Modirzadeh (saxopone); John-Carlos Perea (cedar flute, vocals, drum, bass); Farin Sardari (tar); Shahin Shahbaz! (tar); Mona Shahnavaz (piano); Ramin Zoufonoun (Persian-tuned piano).
Co-sponsored by the Diaspora Studies Center and Poetry Center.
Upcoming Events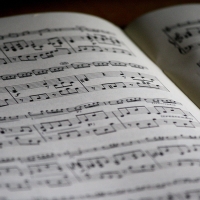 Friday, December 01, 2023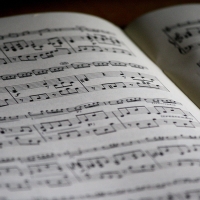 Friday, December 01, 2023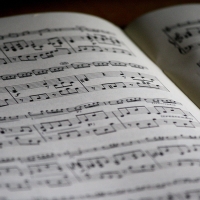 Wednesday, December 06, 2023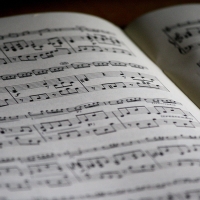 Wednesday, December 06, 2023