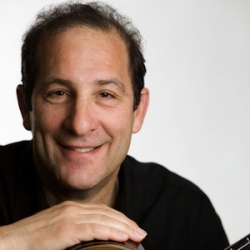 Lawrence Ferrara
Lecturer Faculty
Classical Guitar
Email: lferrara@sfsu.edu
Location: Creative Arts Building Room 161
Office Hours:
Equally talented on the stage or in the classroom, Ferrara has dedicated his life to the performance and teaching of the guitar.  He has the distinction of being the first guitarist to receive a master's degree from the San Francisco Conservatory of Music. Mr. Ferrara taught for many years in the collegiate division at the San Francisco Conservatory of Music, and as full time professor at City College of San Francisco. He currently teaches guitar at San Francisco State University, and at the Spindrift School of Performing Arts, in Pacifica CA.  His teachers have included Julian Bream in master classes, and George Sakellariou in studio lessons.
Mr. Ferrara has performed major recitals in San Francisco, Los Angeles and at the Carnegie Recital Hall in New York.  Additionally, he has performed with the San Francisco Ballet Orchestra, the Bay Chamber Symphony, the Classical Philharmonic and the San Francisco Conservatory's Chamber Orchestra, and New Music Ensemble.
His playing was described by The New York Times as "subtle, intimate and inherently musical." The San Francisco Chronicle commented, "Ferrara has an exceptional style, pure and sweet, rhythmically precise yet supple … playing everything with elegant grace and a notably serious feeling for introspection."
Mr. Ferrara has served on the Music Advisory Panel to the National Endowment of the Arts, and his online course on Music Appreciation was awarded "Best Online Teaching Website" by the California Virtual Campus (CVC). He is the author of the best selling, Student Repertoire Series for Guitar, Volume 1 and 2, and performs on the accompanying CDs, published by Guitar Solo of San Francisco. Ferrara is also the author of the popular text "Study Guide for Guitar," and has a solo CD under the VGo Recordings label titled American Guitar Music.  The compilation includes works by Scott Joplin, George Gershwin, Leonard Bernstein, Ned Rorem, Andrew York and Aaron Copland.
Focus: Classical Guitar