Black Lives Matter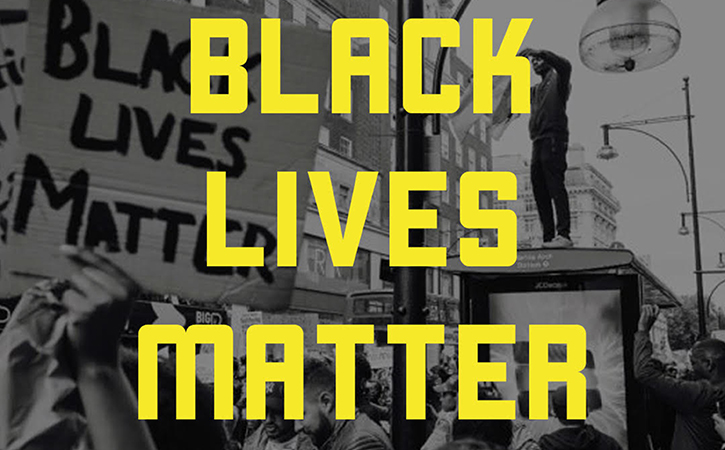 San Francisco State University's School of Music unequivocally and forcefully denounces white supremacy and systemic racism. We regret not issuing public and collective statements in response to previous violence against Black people.
As artists, scholars, and educators we pledge to make an intellectual and artistic home for our diverse community of faculty, staff, and students. We pledge to enfranchise marginalized communities in our curriculum. We pledge to be more inclusive as a department and examine, and address, our individual implicit biases and systemic inequities, in an effort to eliminate them.
We acknowledge the fear, trauma, and vulnerability felt by African Americans at this moment and throughout our nation's history. We stand in solidarity with our Black students and colleagues as we mourn the lives lost and countless others who have suffered and continue to suffer systemic racism. We join the campus community in saying BLACK LIVES MATTER.
UPDATE (10/1/2020)
The School of Music is seeking participants for the newly formed Equity, Diversity, and Inclusion Task Force. To participate or to learn more contact Dr. Ginwala (cginwala@sfsu.edu).
The Task force will examine the School of Music organization and curriculum and make recommendations regarding progress toward the following goals:
to promote equity and inclusion
to advance social justice, and to improve campus climate for all of our students
to close the educational equity gap in support of our Graduation Initiative 2025 goals
to fuel and support our diverse students' hopes and dreams to graduate and go on to make a positive impact in their communities and on the world
The charge to the task force:
Use an open and consultative process to solicit input and recommendations from internal and external sources, including alumni, subject matter experts, and campus community
Conduct a thorough review of the input and recommendations
Study the viability of implementing each of the recommendations at School of Music, and how the implementation of each recommendation could be administered, monitored, and adjusted and improved over time
Prepare a revised philosophy of the major, based on its review of relevant documents, its study of the viability of possible change, and its consultation with the campus community
Develop a viable revision to the major that reflects this revised philosophy
Report to the full faculty at the beginning of each semester
Present its report for proposed revisions to the full faculty for review and action no later than March 1, 2021
Membership
Consist of no more than 7 members, including at least one from each of these groups:
FT Music faculty
Lecturer Music faculty
Rep from CEETL or Division of Equity and Community Inclusion
Music Alum
Current Music Student
Dept Chair (non-voting)
Workload:
The task force will meet regularly during the 20-21 academic year.
2-3 hours of work per week, including small- and large-group meetings; individual assignments
ADDITIONAL RESOURCES
SFSU Equity & Community Inclusion Self-Learning Resources
How To Protest Safely In a Pandemic